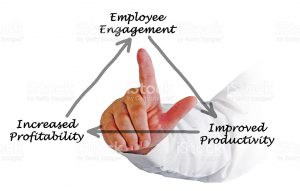 Who Uses Reveal

iQ

?
RevealiQ is used by businesses that are heavily reliant upon equipment to support business operations. RevealiQ is also used by organizations that depend upon employee productivity gains while maximizing support from their vendor network. Below are some of the key industries where RevealiQ is a perfect fit.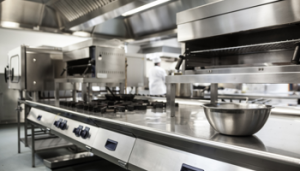 The food service industry is extremely competitive with tight margins that must be managed carefully. Equipment up-time is critical for sales success, employee morale & customer satisfaction. Guiding focused employee engagement and coordinated vendor support is also a key requirement to support a high performing business.
Managers who use RevealiQ are best positioned to improve margin performance by reducing the negative impact tied to equipment downtime while getting the most out of their employee and vendor network. Data analytics further help owner operators and managers better understand the underlying drivers impacting profit and loss while gaining control over expense forecasting.
Successful hospitality leaders know that investing in a targeted operations management plan with a focus on the customer offers the best path to success. Quality of service, consistency and reliability must be the core of what guides the staff every day.
Asset management
A customer-centric operations management plan should account for effective asset management as well as optimized equipment performance to avoid downtime. RevealiQ is ideal for hotels and resorts interested in conveniently viewing facility assets by location and floor.  The mobile app provides scanning capabilities to help management geo-locate the last known location of any asset.
Equipment Performance
Reliable equipment performance plays a critical role in delivering a consistent and positive experience. Downtime can have a dramatic impact on service availability and customer inconvenience. RevealiQ provides hotels and resorts of any size a simple, robust and dynamic platform to stay on top of critical equipment maintenance services. The iQ Dashboard gives hospitality leaders a clear real time snapshot into equipment health across the facility.
RevealiQ also offers employee and vendor task management capabilities to ensure the entire staff is focused on the top priorities impacting the customer experience. RevealiQ is the ideal application for hospitality leaders seeking to create a consistent and positive customer experience. Increased equipment reliability, improved staff productivity and proactive vendor support are all possible with RevealiQ.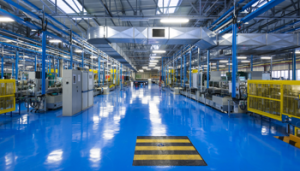 Manufacturing plant equipment is expensive to replace and equipment failures result in production bottlenecks that can have serious consequences on production deadlines and capacity utilization.
Manufacturing leaders recognize that an operations management plan that advances proactive maintenance tactics can make all the difference in manufacturing success. RevealiQ is a mobile operations management application offering manufacturing plants the ability to gain control over manufacturing equipment performance. RevealiQ offers manufacturing plants the following benefits:
EQUIPMENT UP-TIME

 – Proactive versus reactive management results in reduced manufacturing bottlenecks that come with equipment downtime
 

IMPROVED STAFF PRODUCTIVITY

 – Reducing lags in production means that your team is focused on manufacturing output not repairs. When repairs are required,

Reveal

iQ

provides a complete equipment history of all tasks along with documentation to streamline the repair process
 

INFORMED DECISION MAKING

 –

Reveal

iQ

captures multiple maintenance statistics, which can help inform decisions related to equipment re-investment, resource allocation and equipment impact on profitability
 

REGULATORY COMPLIANCE

 –

Reveal

iQ

supports regulatory compliance by documenting equipment maintenance. In turn, leadership can prove to regulatory agencies that required maintenance tasks and inspections have been performed
RevealiQ offers manufacturing leadership the ability to deploy a proactive equipment maintenance strategy. Manufacturing leadership gains absolute control through an easy to use, affordable and powerful application that is challenging the "status quo" operations management!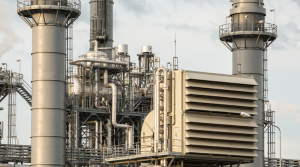 Equipment failures lead to outages that require exceptionally quick responses to maintain generation performance. Outage & equipment failure response planning must include automated operations management applications that reduce downtime, streamline communications & promote faster response times.
RevealiQ centralizes work orders, task management and equipment maintenance to help mangers gain control over critical services that keep generation humming. Analytics tied to various activities position management with the ability to reduce downtime and improve decision making across the organization.
The competitive biotech space requires that operations management, finance, researchers and IT are able to anticipate and solve for unique equipment challenges that can disrupt the research process. RevealiQ helps organizations manage a variety of equipment management activities including:
Tracking laboratory equipment and components

Locating equipment from anywhere in the world with the ability to administer and redeploy surplus or unused equipment strategically

Assigning tasks to employees and vendors to ensure important research, operations and maintenance tasks are completed on time

Biotech customers use RevealiQ to manage daily operations. They also benefit by controlling equipment management during acquisitions, mergers, laboratory moves, equipment inventory, internal equipment redeployment and financial audits. RevealiQ puts biotech managers in control of equipment management to gain a competitive edge!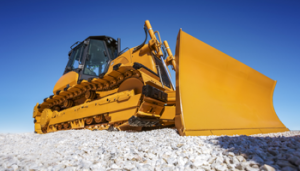 Construction projects are heavily reliant upon equipment performance. Equipment failure can directly impact on-time project performance, project profitability, regulatory risk, workforce safety, equipment return on investment & expense management. The RevealiQ mobile operations management application helps construction leadership tackle all of these issues to streamline construction operations.
PRODUCTIVITY & ON-TIME PROJECT PERFORMANCE – Getting the most out of your workforce, increasing project visibility & reducing equipment downtime all factor into your ability to efficiently & effectively advance construction projects on time & on budget. Reveal

iQ

's equipment maintenance & employee task modules provide absolute visibility into the many moving parts across a construction site. Increased visibility provides a clear view into project progress while reducing surprises that impact performance
 
PROJECT PROFITABILITY – Equipment downtime can impact margin performance due to elevated maintenance costs, project resource allocation challenges & resulting project delays. Reveal

iQ

creates a controlled environment to optimize equipment performance & up-time thereby protecting profitability
 
WORKFORCE SAFETY & REGULATORY COMPLIANCE – Safety, regulatory fines & costly litigation all loom behind a loose operations management plan. Ensuring that regulatory compliance is simple, reliable & efficient is a function of proper organization and planning. Reveal

iQ

empowers construction leadership with the ability to schedule, track and inspect compliance. The Reveal

iQ

centralized database powers dashboard graphs, charts & simple reports that can be used to see what was done on a piece of equipment, when and by who
 
EQUIPMENT RETURN ON INVESTMENT – Maintenance costs play a key factor in your equipment return on investment. Greater control translates into longer equipment life and higher ROI. Managing equipment on a "run to failure" basis is far costlier than taking a proactive, preventive approach. Reveal

iQ

provides construction leadership with the ability to easily implement a proactive maintenance strategy that ensures high return on investment
 
EXPENSE MANAGEMENT – Reveal

iQ

provides control & minimizes cost over-runs by providing clarity into expense trending by equipment type, location and project type. The

iQ

Dashboar

d

provides clear expense performance charts & graphs supporting effective investment decision making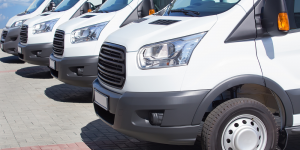 Commercial fleet management can be a real challenge with multiple variables and moving parts that can easily challenge even the most organized manager. Fleet managers base their success on optimizing vehicles and supporting assets to perform at peak levels via the most cost effective means possible. This requires strategic operations management as well as the ability to capture and analyze fleet data to identify trends. Reducing fleet downtime due to unexpected maintenance, cost reduction mandates and effective asset management are often flagged as top priorities.
RevealiQ is the ideal fleet operations management application to effectively address these priorities. RevealiQ offers fleet managers the ability to track, capture and analyze the performance and expense history of every vehicle in the fleet. Managers can easily run reports comparing fleet performance by make, model and location. Managers can leverage historic and real-time data to forecast future fleet expenses. In addition, RevealiQ's geo-location capabilities ensures that the manager has immediate knowledge of the last known location of the vehicle, what maintenance was performed and who performed it.
The simplicity and mobility of the RevealiQ app ensures that the fleet manager is always connected to key information to make the most informed decisions in the very dynamic world of fleet management.