Preventative Maintenance & Equipment Performance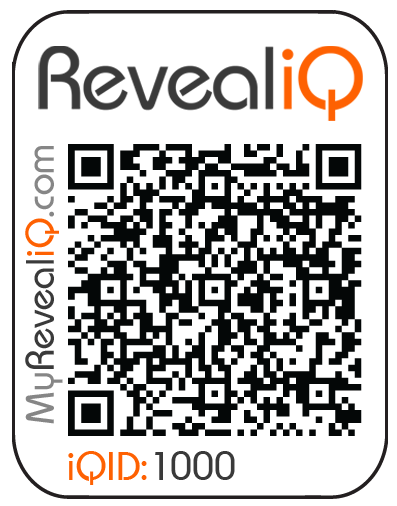 Equipment downtime kills sales and margin performance. RevealiQ ensures critical tasks associated with equipment maintenance are completed on time to optimize business performance. We follow a simple yet very effective 3 STEP PROCESS to improve equipment performance and the overall health of the business.

TAGGING – All valued assets get a proprietary RevealiQ tag w/ optional RFID. The iQiD tag serves as the voice of every piece of equipment. The RevealiQ ID tag is a virtually indestructible, secure and sophisticated monitoring device that attaches to each piece of equipment you deem important in your business operations.

TRACING – Once attached to the equipment, the RevealiQ tag communicates with the RevealiQ application and its users. RevealiQ tracks who has worked on the equipment, when maintenance was performed and what was performed. For assets not fixed to a specific location, the RevealiQ tag helps management locate where equipment is and maintenance status based on last scan, anywhere across the globe.

ANALYTICS – The innovative iQ Dashboard makes it easy to create visual reporting dashlets that consolidate all tagged equipment for a complete and accurate picture of equipment performance health across one or multiple locations. Leadership uses the iQ Dashboard to assess the total maintenance costs for each piece of equipment while reporting against depreciation schedules. Leadership can easily evaluate return on investment, forecast future maintenance costs and project the remaining useful life of the asset.